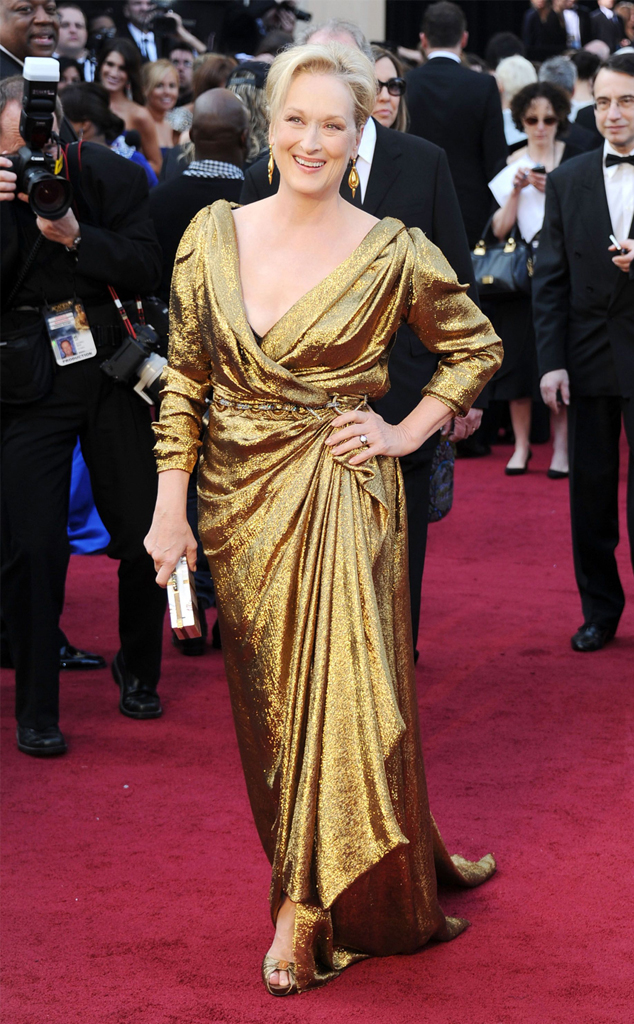 Michael Buckner/Getty Images
There's one thing you won't be seeing Meryl Streep doing at the Oscars—singing!
In the upcoming movie adaptation of the Broadway musical Into the Woods, Streep sings a song specifically written for the film by the show's legendary composer and lyricist Stephen Sondheim.
If nominated for an Academy Award, Streep could be asked to belt it on the big night.
"Over my dead body," the acting legend says about singing at the Oscars.
Darn it!
Streep, who I caught up with at the L.A. premiere of her new drama August: Osage County (in theaters on Dec. 27), did ask Sondheim to sign an original music manuscript for the song. "He said, 'Sure,' and he wrote, 'Don't f--k it up,'" Streep said, laughing.