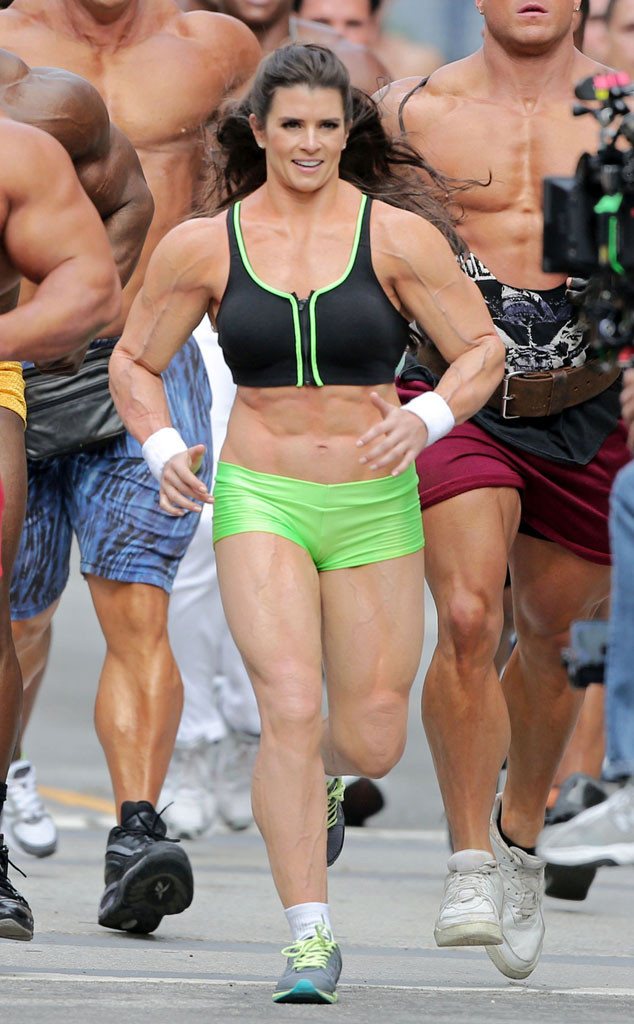 KVS/PacificCoastNews.com
If you've ever wondered what Danica Patrick would look like as a bodybuilder (and, um, who hasn't right?), well, wonder no more.
The pro NASCAR racer showed off her bulkier side while shooting a Go Daddy commercial in Los Angeles on Wednesday, Dec. 18.
Decked out in neon green shorts and a black sports bra, the 31-year-old flexed some serious-looking biceps and triceps...and everything else, for that matter.
And how about those big, protruding veins?!
Of course, you can't believe everything you see.