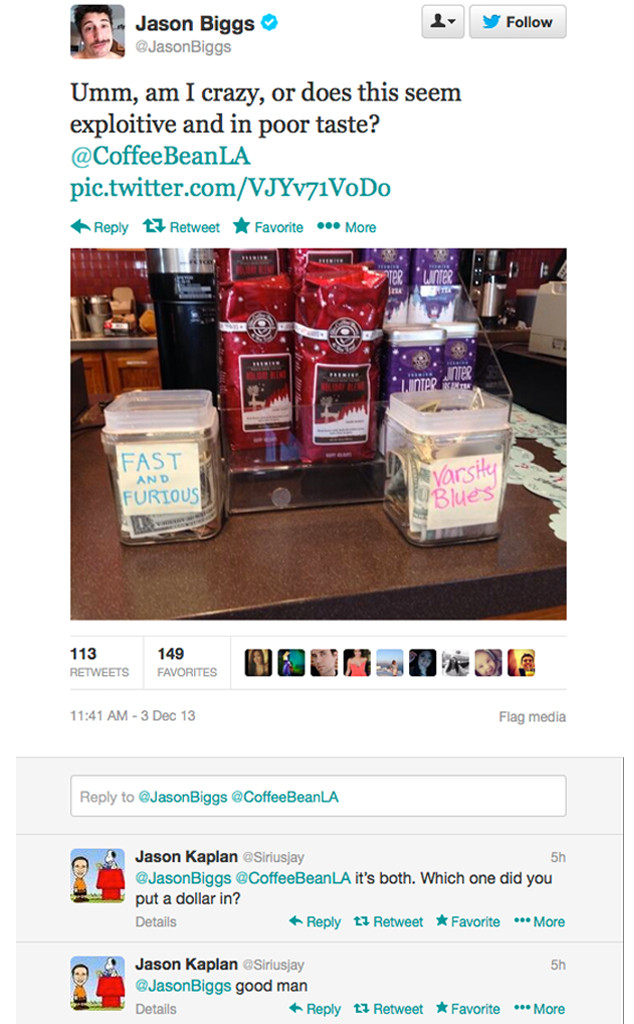 Breaking News: There are certain things Jason Biggs finds offensive, and this is one of them.
According to NBC News, a Los Angeles-based Coffee Bean and Tea Leaf shop displayed tip jars on the counter asking customers to use their cash to vote for their favorite film starring Paul Walker, the 40-year-old star who was killed in a fiery car accident on Saturday, with Fast & Furious and Varsity Blues being the two options.
This idea didn't sit well with the American Pie actor, who posted a photo of the display and tweeted, "Umm, am I crazy, or does this seem exploitive and in poor taste? @CoffeeBeanLA."