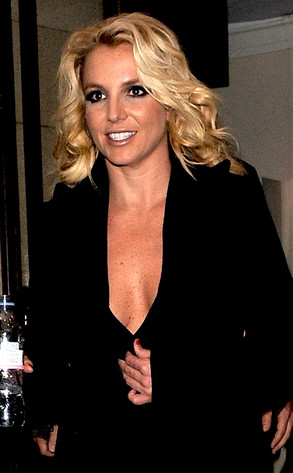 Gotcha Images / Splash News
If you're one of the massive amounts of people who have already purchased a ticket to Britney Spears' upcoming Las Vegas residency, then you're in for a treat!
The Pop Princess (and birthday girl!) discussed her Planet Hollywood gig with Ryan Seacrest during an iHeart radio album preview for Britney Jean (which drops tomorrow) today.
"There's a lot of different, interesting aspects to the show and a lot of moments where the audience feels like they're in the show with us. A lot of special effects like that and it's the most dancing I've ever done," Spears said.
Yay! We love dance-break-Britney!