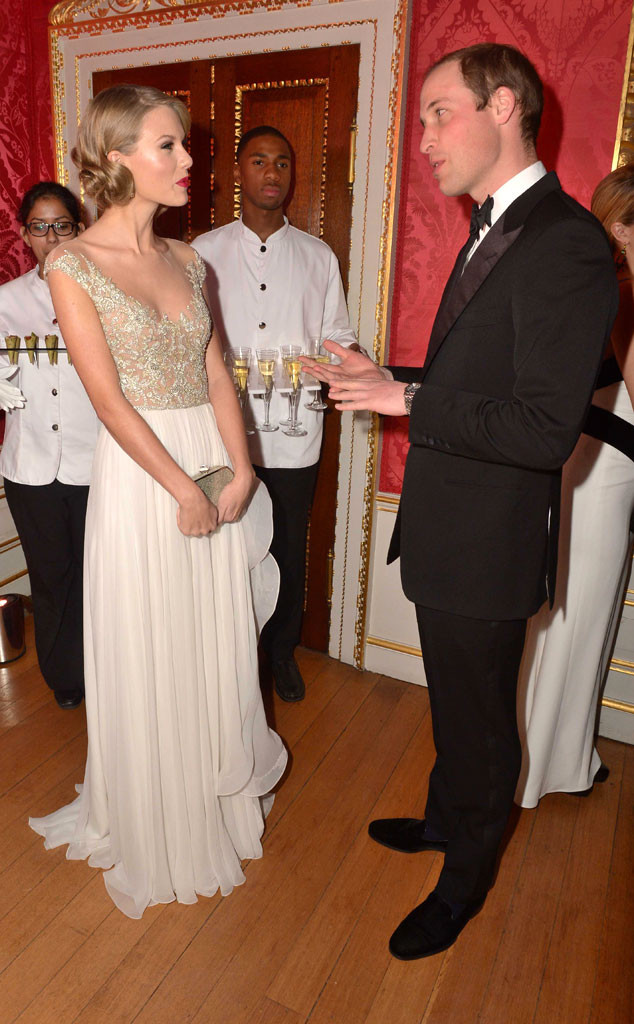 AP Photo/PA, Dominic Lipinski
Taylor Swift looked positively radiant while attending the Winter White Gala at Kensington Palace Tuesday evening.
Dressed in an elegant white gown with an intricate lace bodice, the 23-year-old looked downright regal at the black tie affair.
The "I Knew You Were Trouble" singer greeted Prince William shortly before performing for the 200-person audience during the charity dinner.
T.Swift recently opened up about how thrilled she was for the rare performance.
"I'm really excited," she said during a radio interview with BBC Radio 2. "I'm really stoked. It's the first royal engagement I've done and I'm very, very honored.''