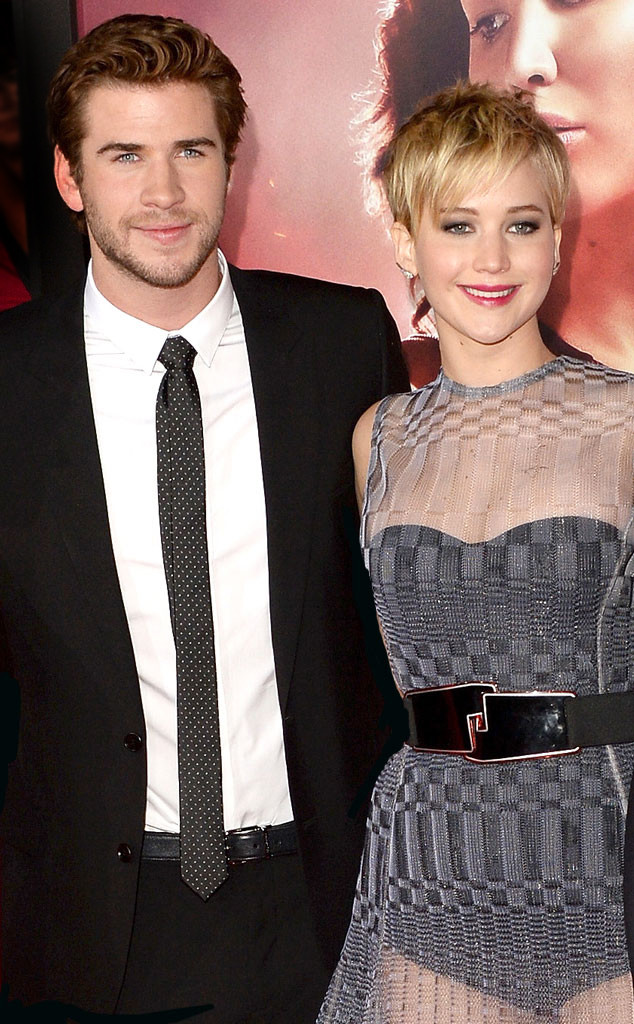 Jason Merritt/Getty Images
No need to rack your brain trying to figure out what's sexy to Liam Hemsworth. The answer was standing right next to him last night.
"I'd say just do what Jen does," he suggested Monday at the Los Angeles premiere of Catching Fire when E! News asked about Jennifer Lawrence's recent comments about how showing off too much isn't that hot—and whether he agreed.
"I agree with her. I would say exactly that," added Hemsworth, whose ex-girlfriend of course happens to be Miley Cyrus, the skin-baring starlet Lawrence was being quizzed about when she said, "Sex sells, and for some disgusting reason young sex sells even more."
(And in other news, Miley recently joined Team Peeta...)