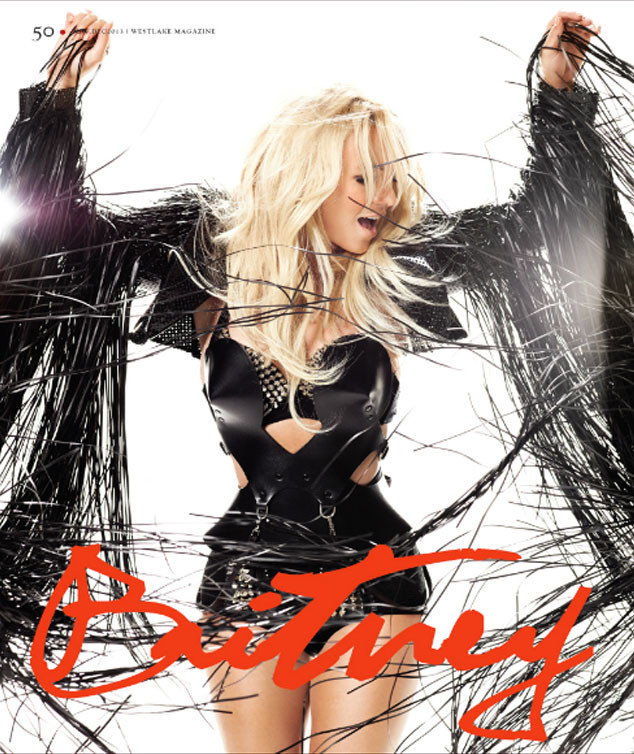 Westlake Magazine
It's Britney's super skinny waist, bitch!
In a new photo spread in Westlake Magazine, Britney Spears flaunts her hot body and super slim frame.
In the sassy pic, the 31-year-old "Work Bitch" singer poses in a black leather onesie with cutouts over a spiked bra. She lifts her arms up in the air to show off sleeves made of black tassels. Brit also flashes an open-mouth smile while her long blond hair flows down her chest.
It sounds like all of Spears' hard work is doing a body good!