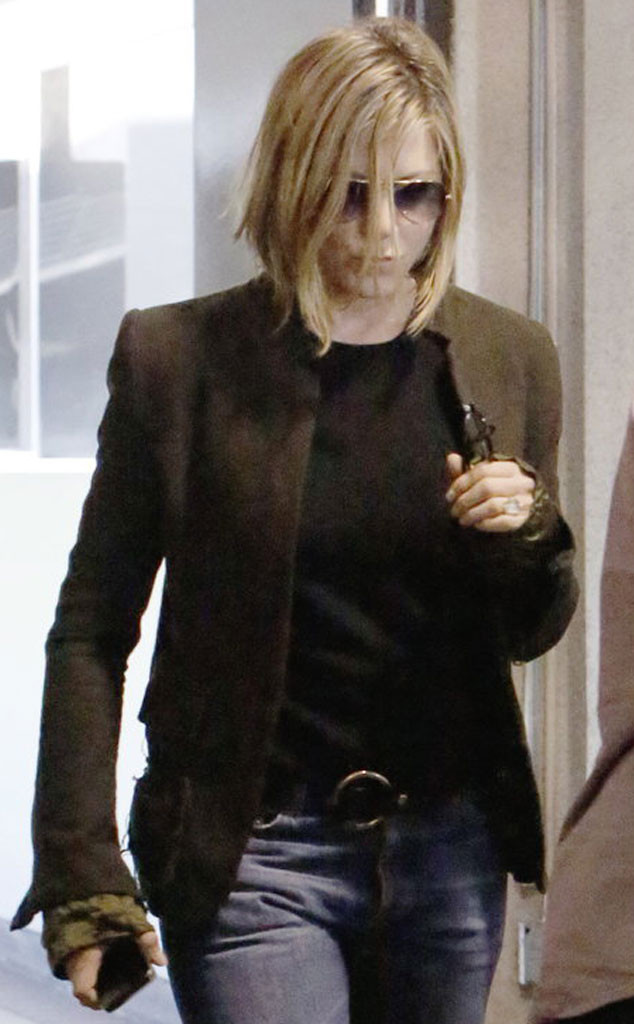 Blanco-Rol-Kmm/X17online.com
Sorry, Friends fans, but "The Rachel" won't be making a comeback anytime soon.
Jennifer Aniston has chopped several inches off her hair (courtesy of longtime hairstylist Chris McMillan), and now we've got a look at the actress' dramatic makeover.
The star of We're the Millers stepped out for an appointment in L.A. on Monday, Nov. 4, unveiling her lopped-off locks for the very first time after getting the cut on Oct. 30.
"It's short! It's at my jawline and a little shorter in the back," Aniston, 44, told Pop Sugar. "I was just ready for a change. I was ready for something new, to get it out of my face, so I could have a bit of an easier go at it."