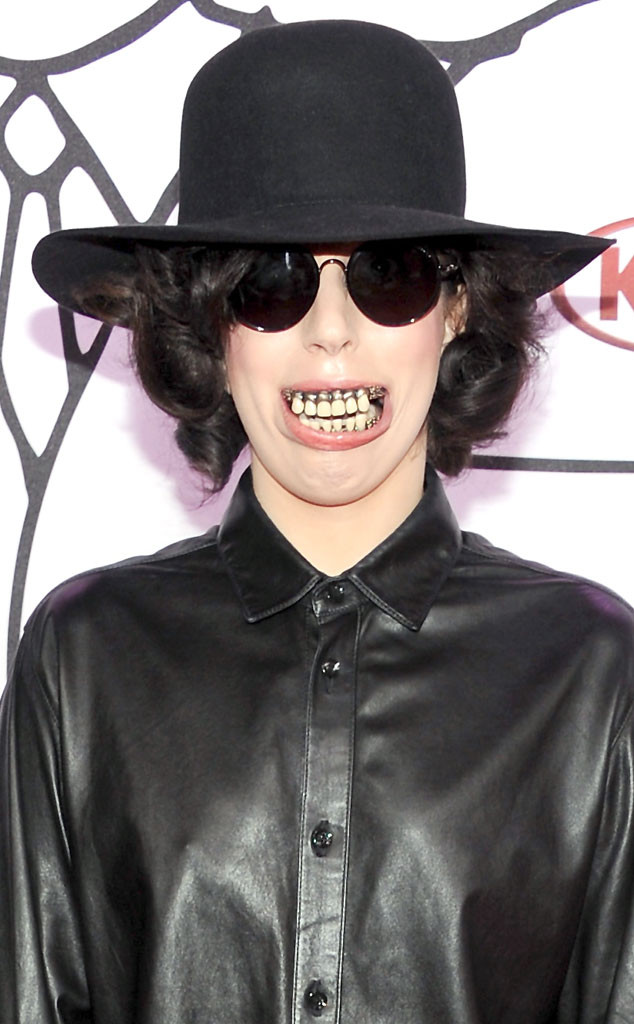 Dimitrios Kambouris/Getty Images
Lady Gaga might have a tough time getting applause with that smile.
Never one to stay inside the box, the "Applause" crooner popped up on the red carpet at the first ever YouTube Music Awards Sunday, flashing this yellow, decaying, faux grin.
The look, complete with a black top hat, black shades and a black leather shirtdress, was almost the spitting image of her bizarre cover art from her upcoming single "Dope" (except she didn't show her underwear this time).
The singer's attire was just the first of many antics of the night, with Macklemore and Ryan Lewis, Arcade Fire and Vanessa Hudgens all providing some entertaining tidbits before the awards show was done as well.