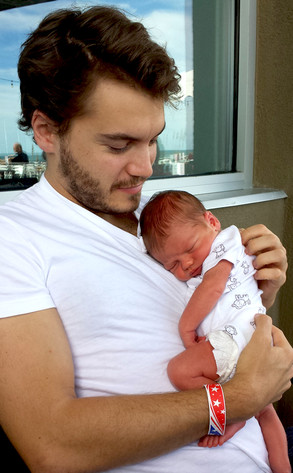 Emile Hirsch is a dad!
The 28-year-old actor has welcomed his first child, a baby boy, with an unnamed former flame, a source exclusively reveals to E! News.
"The baby was born at a Florida hospital on Sunday, Oct. 27," the source tells us. "It is boy. His name is Valor and he was six pounds and two ounces. He is a beautiful, healthy baby boy. Everyone is so excited and happy."
The proud new papa held his newbown son, captured in a sweet photo, on Saturday, Nov. 2.
"Emile showed up after the baby was born and he is spending time bonding with his new child," the source added.