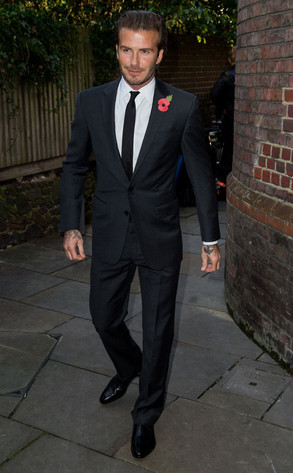 Ian Gavan/Getty Images for Facebook
Well, this is a little scary.
During an interview to promote his new book, David Beckham recalled an incident that occurred back in 1998.
"I was in my house, three or four o'clock in the morning, and the dogs were just going mad, barking, running at the fence, and I'm thinking, 'Oh my goodness,'" the retired soccer star told BBC sports presenter Jake Humphrey during Wednesday's Q&A session and global book signing, Digital Spy reports.
He continued, "So I looked out the window and there was this guy standing there just looking up at me in my bedroom. I had clothes on, thankfully, so he wasn't just standing there for that. He just stood there and continued and I thought, 'I should phone the police at this point.'"