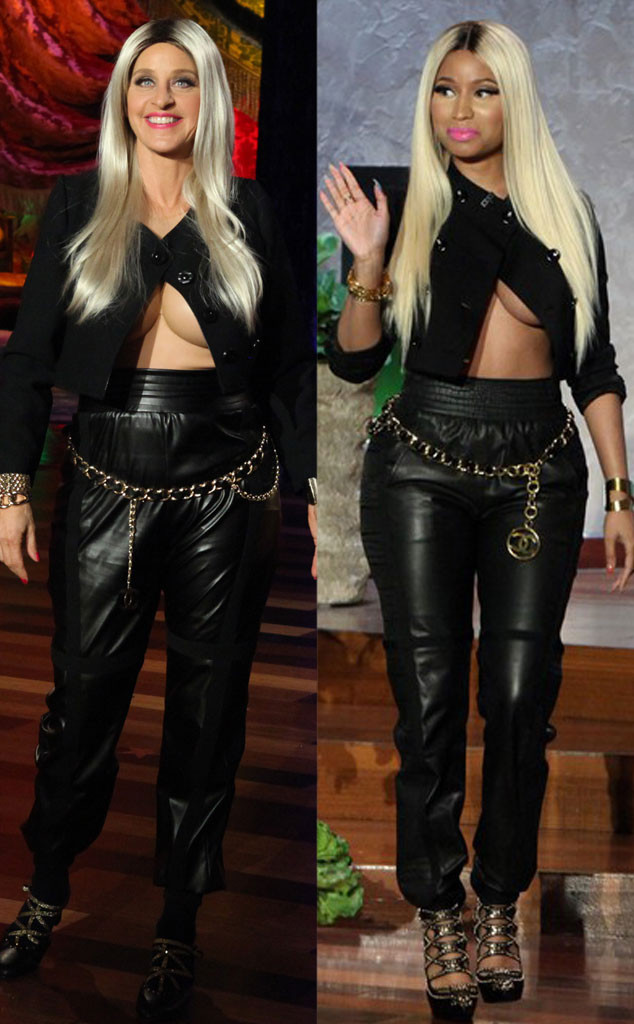 Michael Rozman/Warner Bros.
They say imitation is the sincerest form of flattery. Well in that case, Ellen DeGeneres is obsessed with Nicki Minaj
The host stepped out for her Halloween special in the exact same outfit the "I Wanna Be With You" singer recently wore as a guest on her show—and we mean exact. Somehow Ellen managed to get it right down to the curvy body and slip of underboob. Whoever does her hair and make-up deserves an Emmy award!