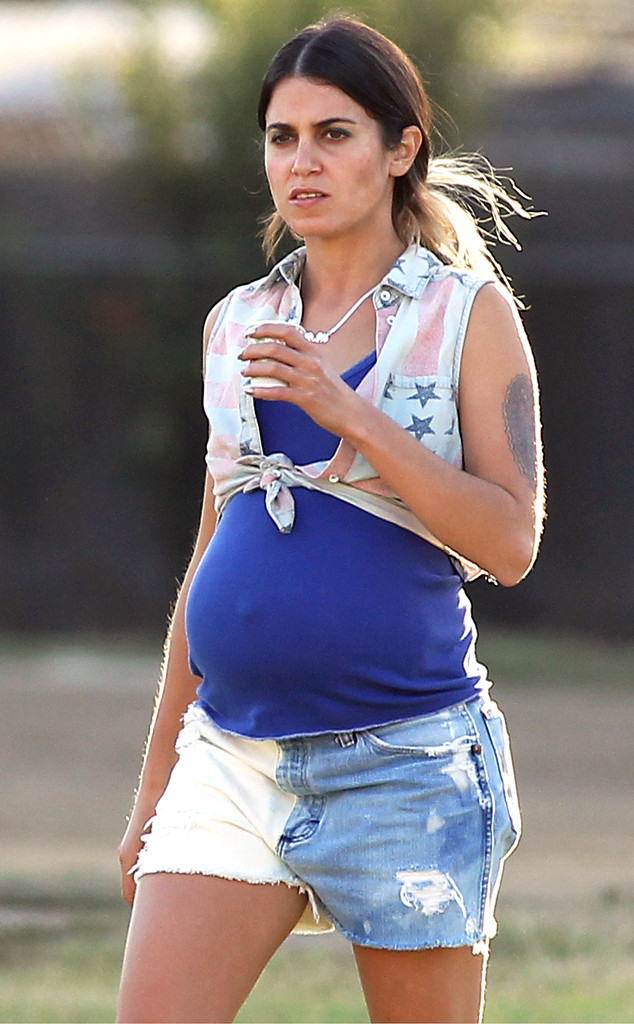 Sam Sharma/PacificCoastNews
Nikki Reed is showing off her pregnancy curves!
Mind you, it's not a real baby bump, but the sight of the star with a fake bun in the oven on the set of her new movie, Scout, certainly got our attention nevertheless.
Decked out in a form-fitting blue tank top, a pair of short-shorts and a faded American flag vest, the 25-year-old actress was snapped shooting in Los Angeles on Wednesday, Oct. 30.
Adding to her character's look, Reed also sported a large temporary tattoo on her left arm.