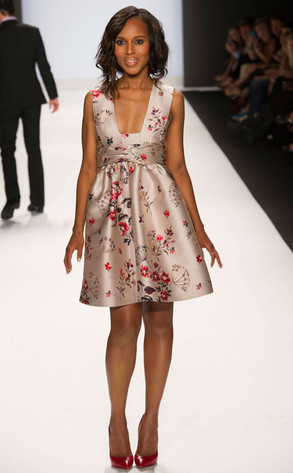 Pawel Kaminski/Lifetime
Kerry Washington isn't one to be bogged down by the incessant rumors about her personal life.
And in the latest issue of The Advocate, the Scandal star opens up about reports that she she's a lesbian.
"I like how people will post pictures of me with other women that I adore, hugging on the red carpets, and say, 'See?' Are we so uncomfortable with love between two people of the same gender that we immediately label it as sexual?" she told the mag.
"I've never been bothered by the lesbian rumor. There's nothing offensive about it, so there's no reason to be offended."
Washington also explained how keeping a low profile has actually backfired in many ways.
"It's interesting how much people long to fill in the gaps when someone in the public eye doesn't share their personal life," she said. "I understand their frustration."