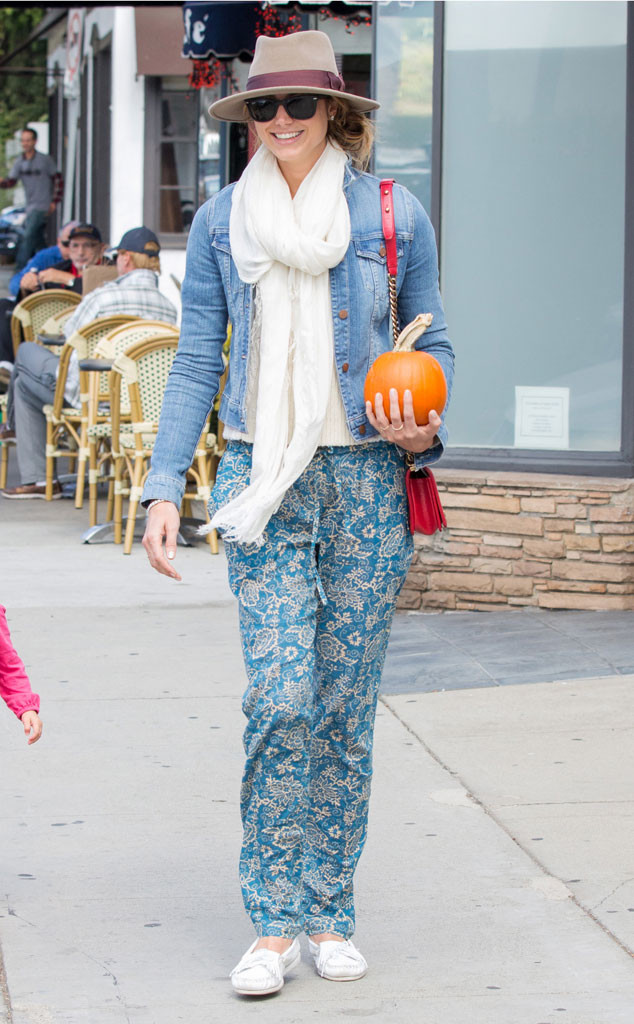 All Access Photo / Splash News
You know your crazy aunt who wore weird clothes that never seemed to be in style? Apparently Stacy Keibler knows her too, and she's decided to dress just like her for Halloween.
We took a double take when we saw George Clooney's ex flame in this super weird fashion. The statuesque model looked more like an old lady in all those layers—an old lady bringing a pumpkin to her favorite niece, perhaps?