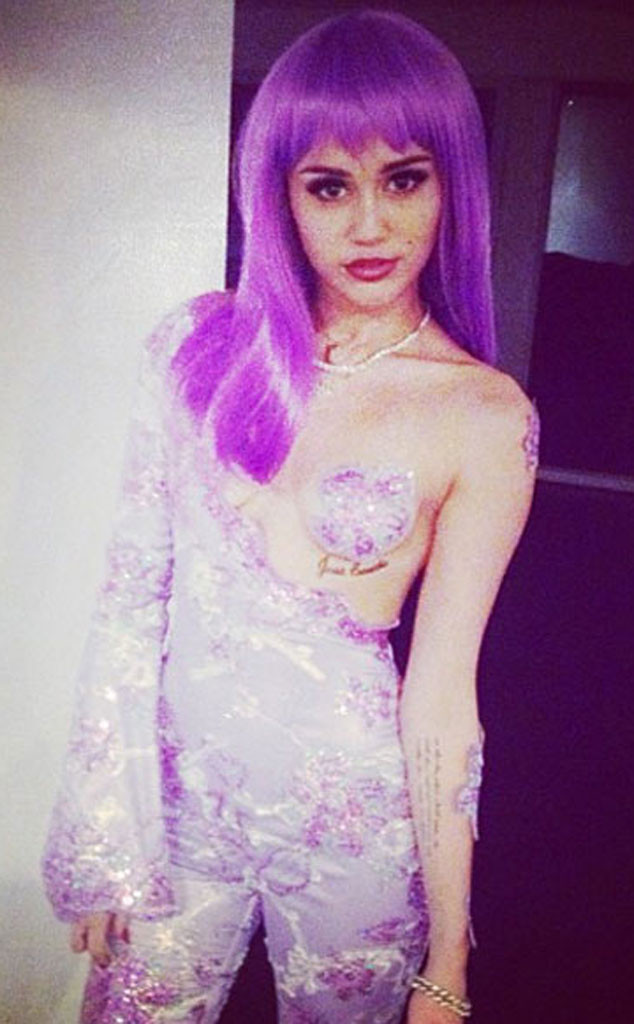 Instagram
They say imitation is the sincerest form of flattery, and Lil' Kim is definitely flattered.
Miley Cyrus celebrated Halloween a day early on Wednesday, Oct. 30, by wearing a replica of her favorite rapper's infamous 1999 MTV Video Music Awards look. The wigged singer rocked a jumpsuit and a periwinkle pasty and then snapped a series of selfies that she shared with fans via Instagram.
Lil' Kim gave the pop star her seal of approval via Twitter later that evening. "Awwww. Look at my baby @mileycyrus tonight!!! Looking GORGEOUS!!!" the hip-hop star tweeted. "I wish I was there to squeeze your boob :) :) Love U so much !!!! #mytwin."
(As you will recall, Diana Ross jiggled Lil' Kim's left breast while co-presenting at the '99 show.)