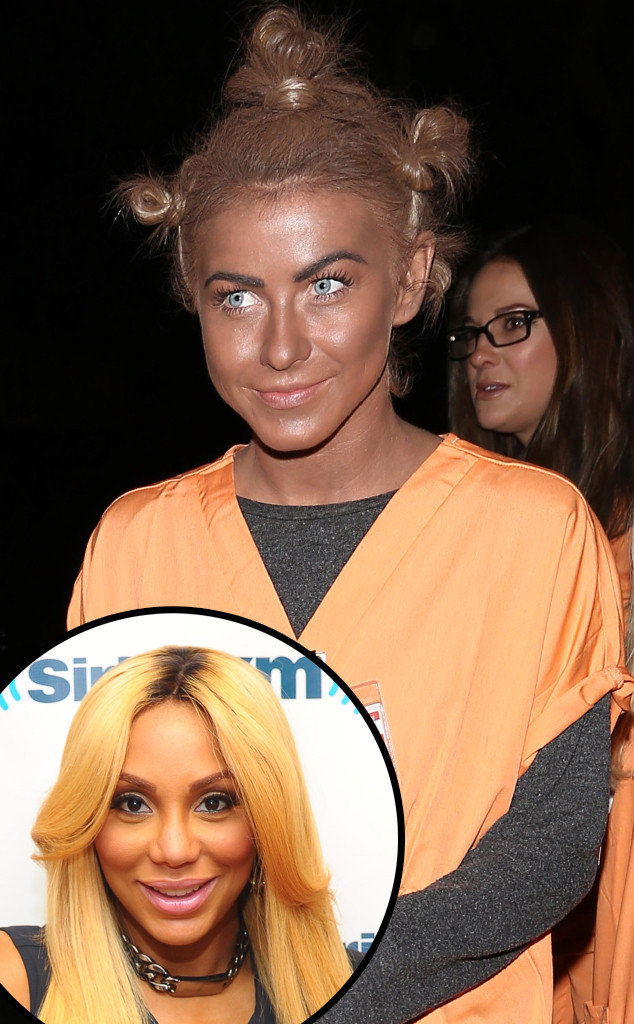 Devone Byrd, PacificCoastNews/Rommel Demano/Getty Images
Julianne Hough has come under a lot of fire for wearing blackface as part of her Halloween costume, but Tamar Braxton has no issue with the controversial makeup.
On Monday, Oct. 28, the singer defended the 25-year-old actress's portrayal of Orange Is the New Black character Crazy Eyes (portrayed by Uzo Aduba) on VH1's The Big Morning Buzz. "She doesn't look African-American to me," Tamar said. "She looks like me with a tan!"
"I mean," she clarified, "I am African-American, but I'm just saying—like if you had four tans on top of each other—you know what I'm saying, like the spray tans? That's what she looks like!"