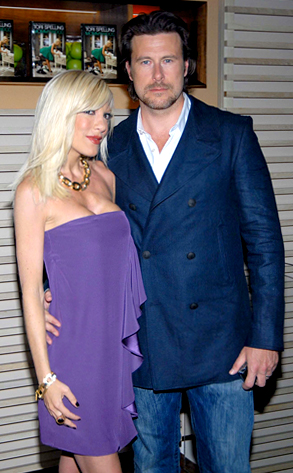 SVEDKA
Four years ago, Star magazine ran a cover story claiming that Tori Spelling and Dean McDermott were trapped in a "loveless marriage." As it turns out, that couldn't be further from the truth.
In her recently released sixth memoir, Spelling It Like It Is, the 40-year-old actress revealed that she made an explicit home movie with her hubby just seven months earlier.
"Dean said, 'We should tape ourselves having sex.' He had a little portable tripod, and he set up his video camera on it," Spelling wrote of their 2009 Valentine's Day plans. "Afterward, I checked my angles and they were good, so I allowed him to keep it."