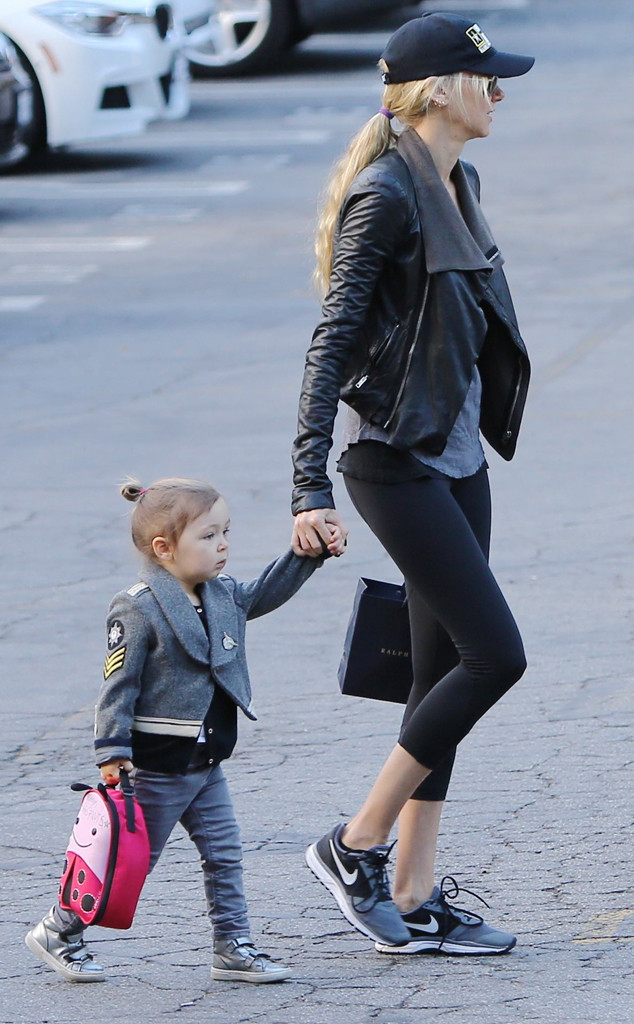 AMO/X17online.com
Move over, Harper Beckham. There's a new young fashionista in town!
Kimberly Stewart's daughter Delilah wore a mini grey pilot's blazer, embellished with patches, as she headed to preschool in Los Angeles yesterday. The 2-year-old completed her ensemble with a navy top under her blazer, grey jeans, shiny silver shoes and a pink ladybug backpack in one hand. She held onto her mom's hand with the other as they crossed the street. Adorable overload!
As for her mama, she was dressed in a leather jacket, grey T-shirt, black leggings and Nike shoes as she escorted Delilah to school. She looked ready for a workout and according to the Daily Mail, "exercises on a near-daily basis."