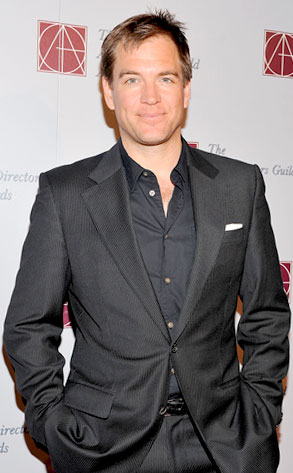 John M. Heller/Getty Images
Congratulations!
NCIS star Michael Weatherly welcomed his second child Tuesday with wife Bojana Jankovic.
The 45-year-old actor took to Twitter to announce the exciting news, saying, "Beautiful Bojana gave birth to 10lb Liam Weatherly today, the most important day of the week (NCIS Tuesday 8pm CBS)!"
Awww…a proud papa and a clever tweeter—two points!
Weatherly and Jankovic now have a little baby brother for daughter Olivia, who is almost two years old.
The CBS star, who plays Special Agent Anthony DiNozzo on the hit series, has been prepping for the big day for months now.