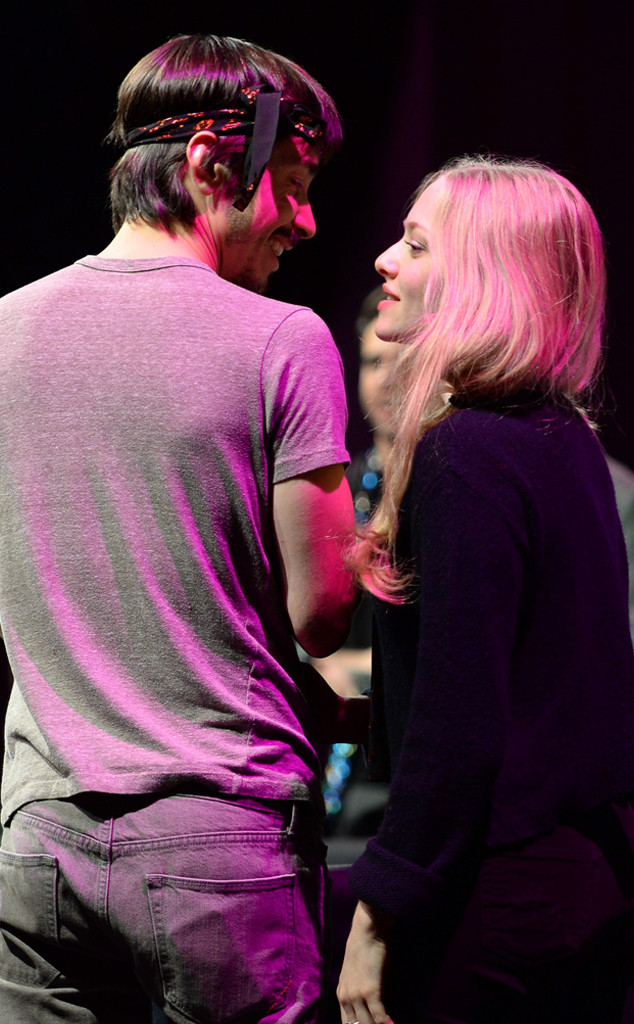 Courtesy of Dimitrios Kambouris/Getty Images for Celebrity Charades
Amanda Seyfried and Justin Long are turning into one of the cutest couples out there today.
Just last night they played celebrity charades at a benefit for the LAByrinth Theater Company in NYC. "They were on the same team," a source tells us. "They hi-fived when the game started. At one point, everyone was dancing to 'Dancing Queen' and Amanda and Justin started dancing really close. They couldn't take their eyes off each other."
The lovebirds were first linked together in August when US Weekly reported they started "going on date-like activities" after being longtime friends.
Also at the Patron tequila-sponsored fundraiser last night were Padma Lakshmi, Bobby Cannavale and Josh Charles.
Also spotted out and about…