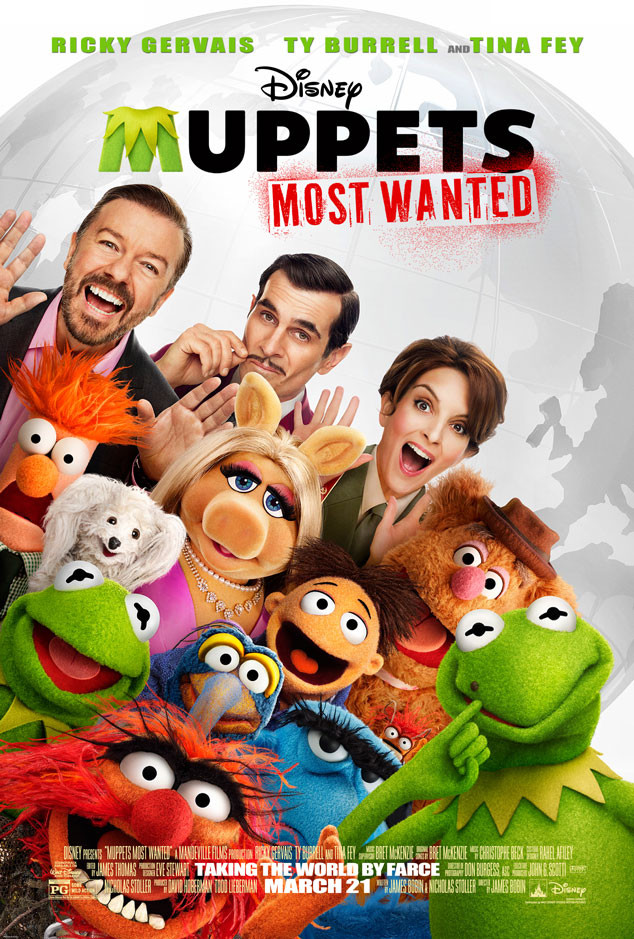 Walt Disney Studios Motion Pictures
What do you get when you combine the Muppets with some of Hollywood's most hilarious actors?
Why, you get Muppets Most Wanted, of course!
The poster of sequel to the hit film, Muppets, was just released by Disney and it's jam-packed with amazingness.
Tina Fey, Ricky Gervais and Modern Family's Ty Burrell are seen making funny faces in the background of the famous puppets in the promo shot.
And don't worry fellow Muppet fans…all of the furry pals we've come to know and love are included in the fun.