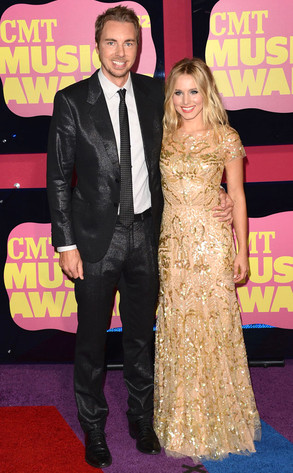 Jason Merritt/Getty Images
To say Kristen Bell is happy to have tied the knot with Dax Shepard is definitely an understatement.
"I'm still on a high. We actually did it. I can officially call him my husband, which is pretty awesome," the 32-year-old actress told People over the weekend while promoting her upcoming movie Frozen. "Other than that, it feels exactly the same."
On Oct. 17, the When in Rome costars applied for a marriage license at the Beverly Hills County Clerk's Office. While there, they decided to get hitched right then and there.
Bell essentially confirmed their union via Twitter the following day, writing, "Wife coffee tastes way better than regular coffee in the morning."