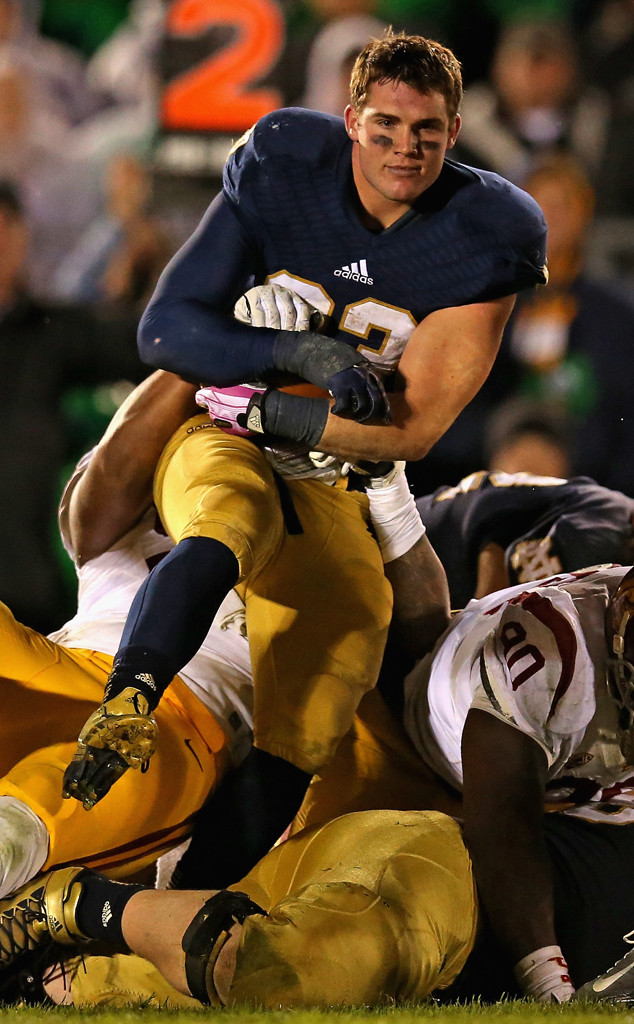 Jonathan Daniel/Getty Images
If this football thing doesn't work out, Cam McDaniel can certainly take a stab at modeling for a living.
The Notre Dame running back rushed for a career-high 92 yards against USC last Saturday, but that's not why the Texas native is snagging headlines—it's that pretty face of his.
McDaniel lost his helmet while being tackled by a group of Trojans during the Fighting Irish's 14-10 victory, and cameras snapped him displaying the perfect smoldering facial expression mid-play, which led to the snapshot going viral on the Internet and McDaniel being deemed as "ridiculously photogenic."