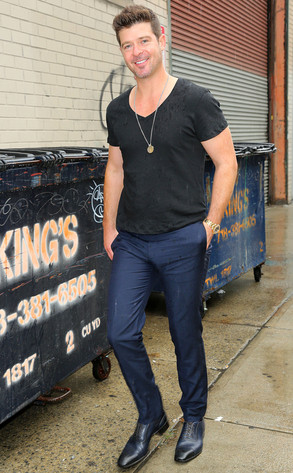 Jackson Lee/Splash News
Robin Thicke is opening up about his penis size (no pun intended).
In a recent interview with Elle magazine, the sexy 36-year-old singer was asked about making references to his gifted manhood in his "Blurred Lines" music video and new song "Give It 2 U."
"In 'Give It 2 U,' it's more a comment of swagger. Like, I'm big-d--k swingin'," Thicke says. "We joke around. If someone's got a great outfit on, it's like, 'Oh, you're big-d--k swingin' tonight.'"