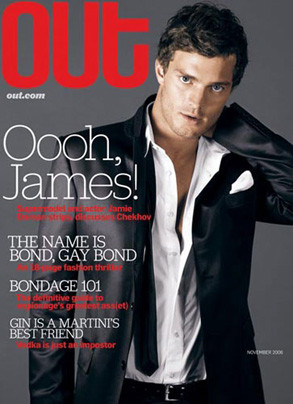 Out Magazine
Not only did newly announced Fifty Shades of Grey star Jamie Dornan sizzle with Victoria's Secret stunner Rosie Huntington-Whiteley in the pages of GQ back in 2006, but turns out, he also covered Out magazine that same year.
The 31-year-old hottie officially replaced Charlie Hunnam as titular character Christian Grey in the film adaptation of E.L. James' erotic trilogy on Thursday. The casting news, which has been the subject of rampant Internet speculation as of late, was annouced via a tweet from the series' author:
"Stow your twitchy palms ladies… our man is here. Welcome to #TeamFifty @JamieDornan1 x"