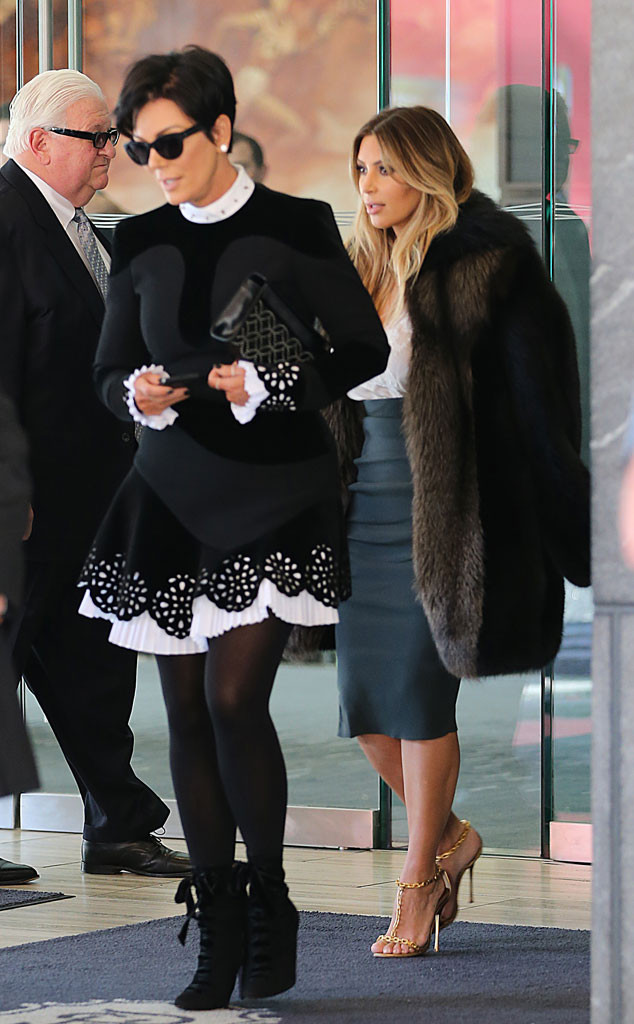 Hayk n/Splash News
It's only been a few days since Kim Kardashian accepted Kanye West's romantic proposal at San Francisco's AT&T Park.
And now everyone's wondering if the 33-year-old has put thought into her upcoming wedding dress.
So has the reality star already started shopping for what she'll wear on her special day?
Not so, a source tells E! News. In fact, there's been "no dress shopping yet" whatsoever.
Slow your roll, people!
Wedding planning hasn't even begun yet, especially considering that Kim is currently joining Kanye on the road for his Yeezus tour.
Another insider close to the couple says that we shouldn't expect to see Kimye tie the knot anytime soon.