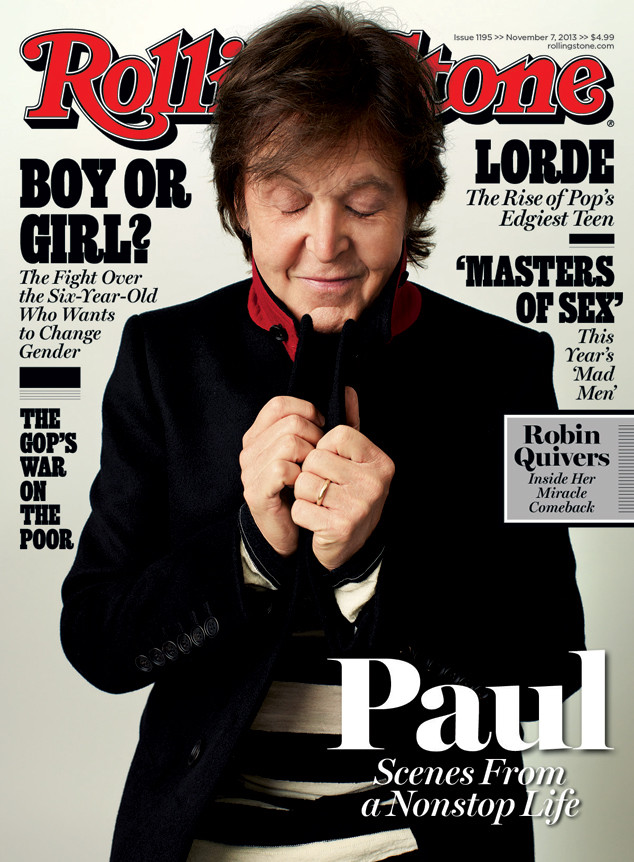 Rolling Stone
Some fans of The Beatles are angry to this day with Yoko Ono for her possible role in the band's breakup.
But Paul McCartney himself, whose feud with John Lennon's widow has played out in the public eye for decades now, is burying the hatchet. In an interview with Rolling Stone's November issue, the 71-year-old musician calls Ono "a badass" and explains why he's moved on.
"I thought, 'If John loved her, there's got to be something. He's not stupid,'" McCartney says. "It's like, what are you going to do? Are you going to hold a grudge you never really had?"