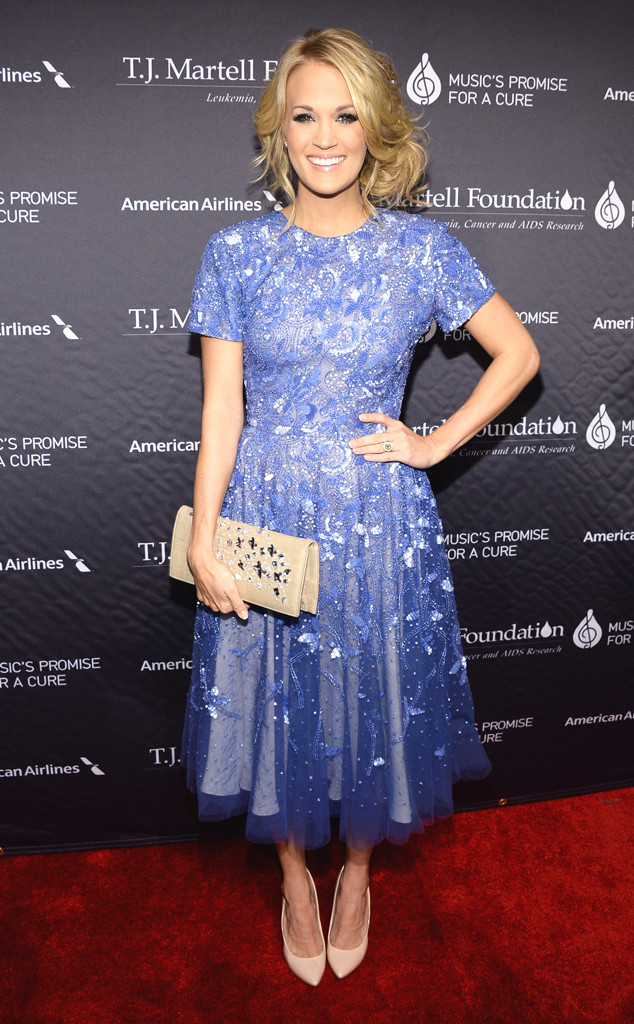 Theo Wargo/Getty Images for T.J. Martell Foundation
We're confused. We thought Carrie Underwood was playing the famous nun turned governess in a TV version of The Sound of Music and yet this dress suggests she's playing the famous maid turned princess from Cinderella.
Yes, Maria ended up marrying her wealthy boss, so this Randi Rahm stunner isn't totally out of the question, but let's not forget that she spent most of the movie in a dress made out of curtains!