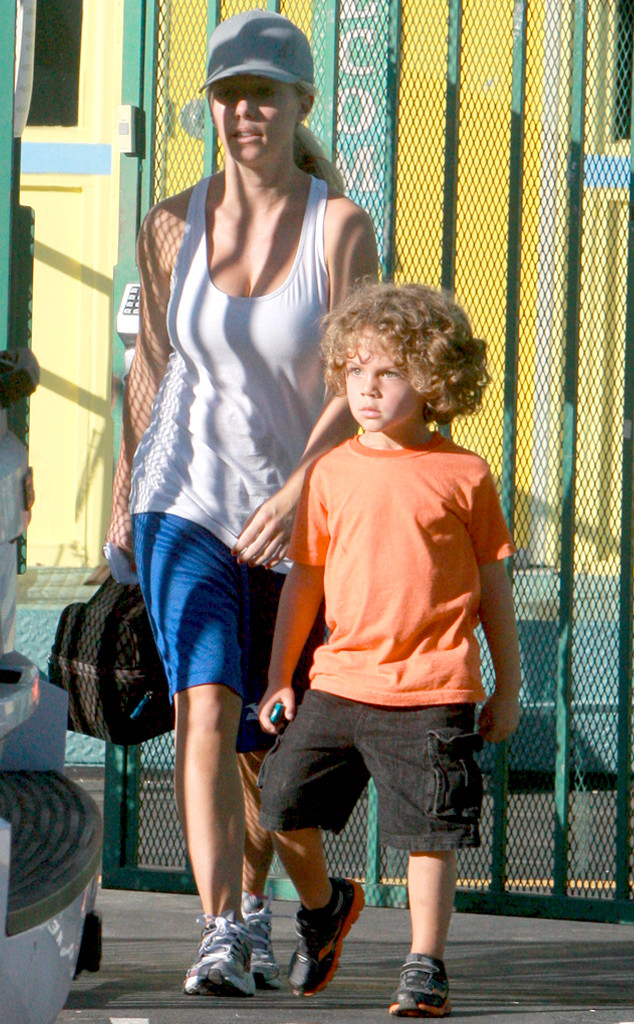 KM Press Group
Kendra Wilkinson-Baskett isn't letting a little thing like pregnancy get in the way of a running a few errands.
Wearing a white tank top, blue shorts, sneakers and a baseball cap, the reality TV star was spotted out and about Los Angeles on Wednesday, Oct. 22.
Kendra is reportedly about eight weeks along, which explains why there isn't much of a baby bump showing. Yet.
E! News confirmed last week that the 28-year-old is expecting her second child with husband Hank Baskett III. The two are already parents to 3-year-old son Hank IV.