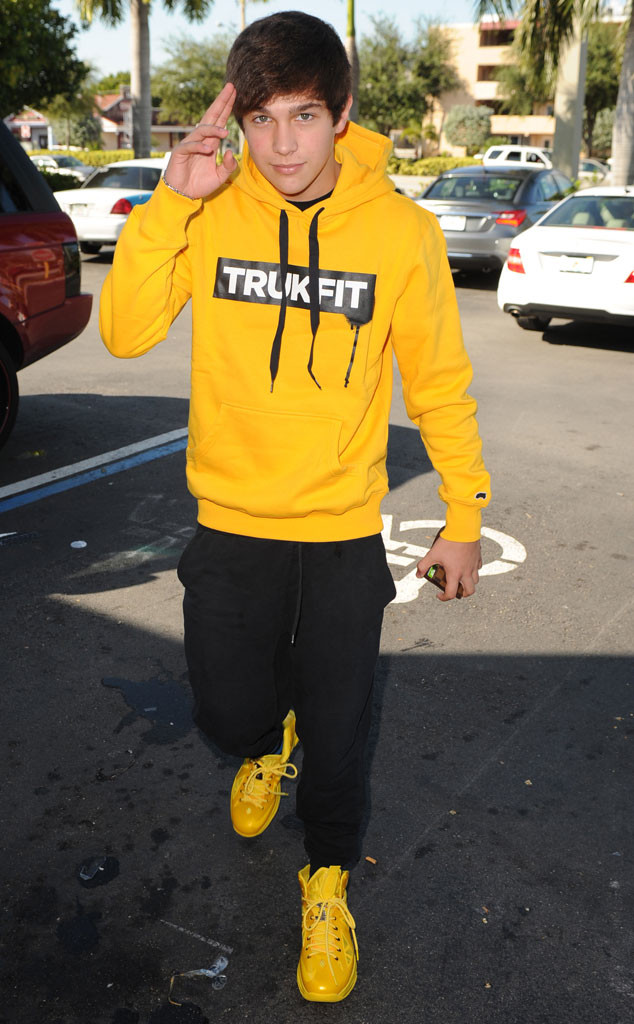 Uri Schanker/FilmMagic
Good news, Mahonies: Your boy is on the mend!
On Tuesday, Oct. 23, Austin Mahone stepped out for the first time since being hospitalized for the blood clot that caused him to postpone his tour. Wearing a yellow hoodie, black pants and bright yellow sneakers, the 17-year-old looked relaxed and healthy as he stocked up on water and snacks at a Fort Lauderdale, Fla., drug store.
Although Austin appears to be the picture of good health now, he wasn't doing so hot just one week ago. On Thursday, Oct.17, the "What About Love" singer Instragrammed a photo of himself in the hospital, writing, "I've never felt so bad :(." His rep confirmed to E! News that the Texan cutie had fallen ill and, per doctor's orders, needed to postpone the MTV Artist to Watch Presents tour to 2014.