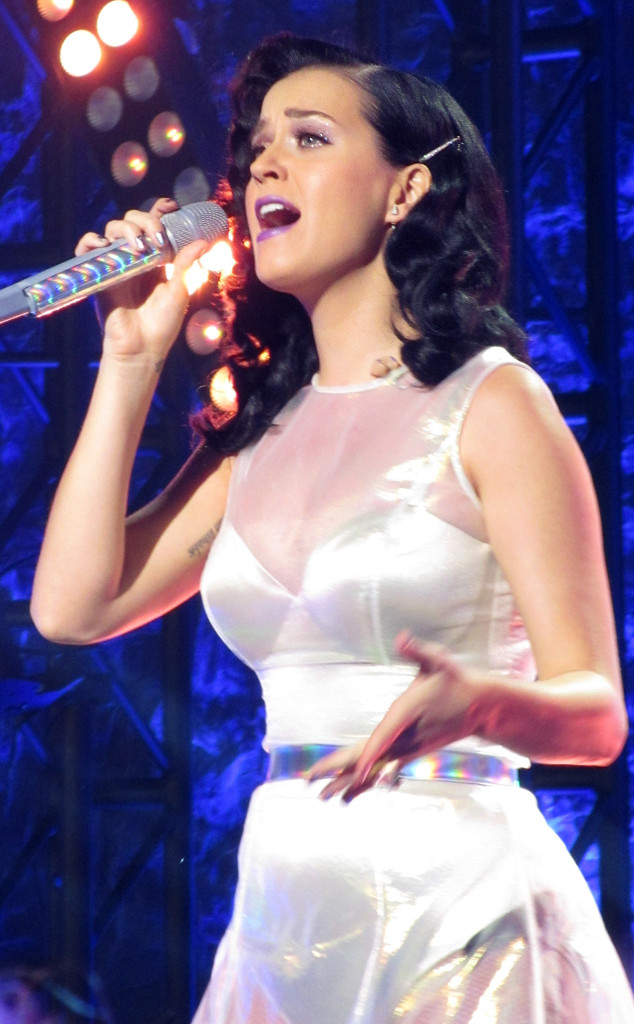 Nic/X17online.com
It turns out Katy Perry likes to take a piece of her friends with her wherever she goes.
Literally.
After performing at the iHeartRadio listening party tonight in L.A. celebrating the release of her brand-new album, Prism, Perry took questions from some of the lucky fans who managed to snag a spot in the audience—and things got a bit hairy.
One fan asked Perry what she keeps in her purse, to which the pop star replied that she keeps a "big empty purse."
She does now, anyway.