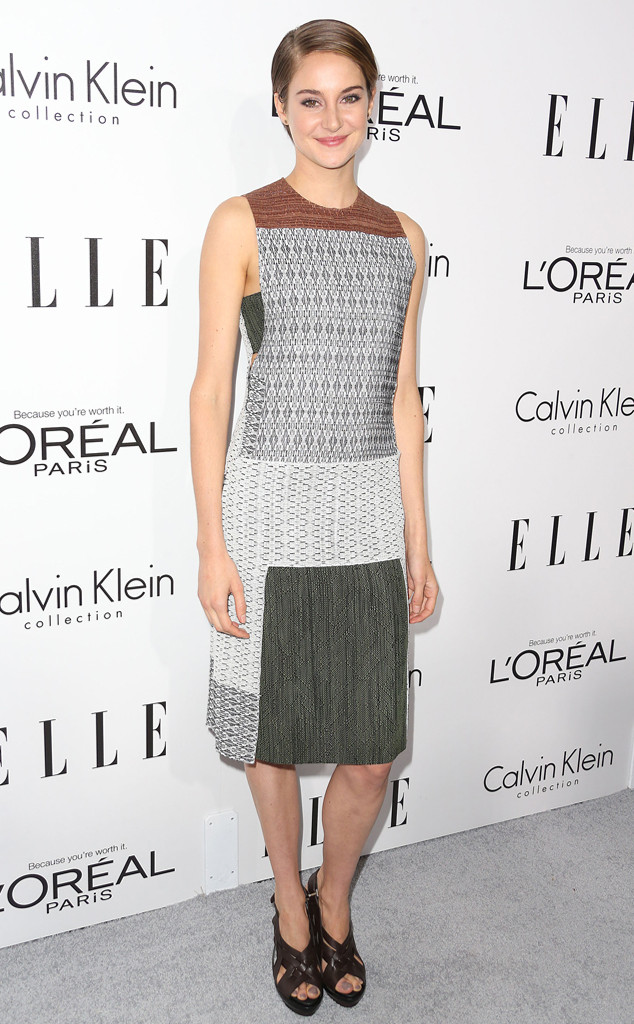 Courtesy of Frederick M. Brown/Getty Images
Well, this is a first. We've compared celebs to birds, beasts, vintage couches and even a shower curtain, but calling Shailene Woodley a walking carpet sample has got to be the furthest we've ever gone.
What is this thing, and why in the world did Calvin Klein create it?! Unless his honest answer is that he went green by recycling some old carpet squares, we cannot get behind this look.