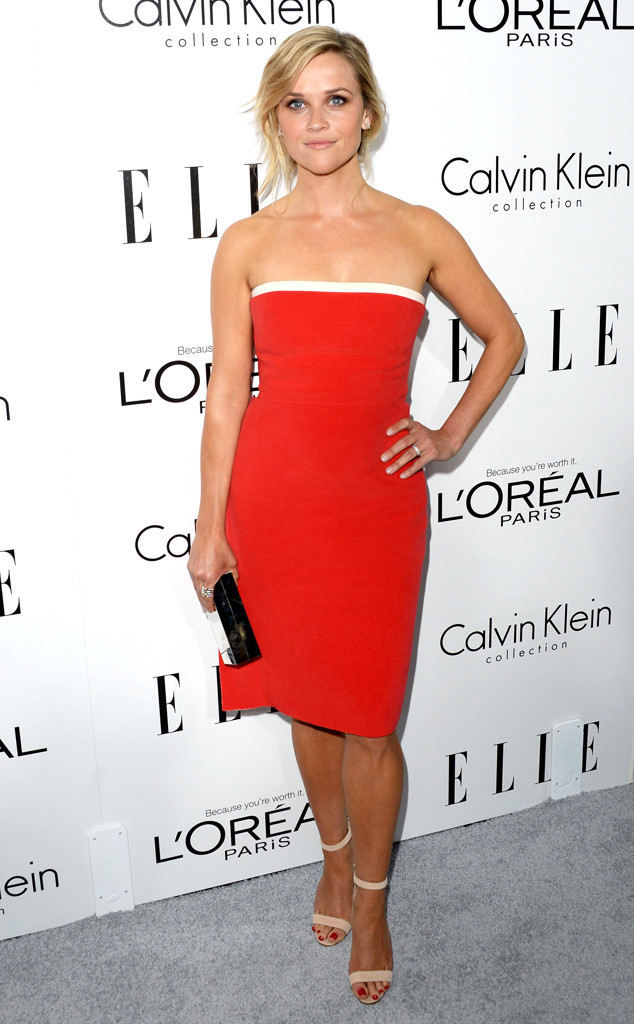 Jason Merritt/Getty Images for ELLE
We passed by Reese Witherspoon in this strapless dress when exploring which celebs to cover today. It just seemed too simple to mention. Then we spent ten minutes reviewing the out-there styles of a few other stars and realized the Devil's Knot star has it right: less is more.
There's no denying that Reese looks flawless in her Calvin Klein cocktail frock, but what exactly is it about this incredibly basic design that makes it work so well?