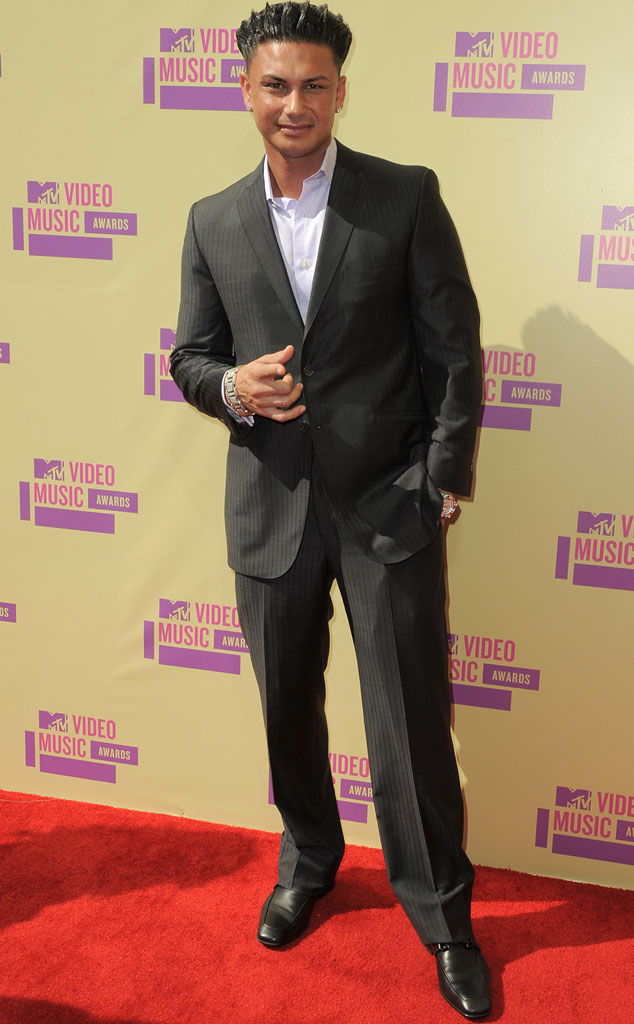 Jordan Strauss/Invision/AP
Looks like it's going to be GTL plus diaper duty for Pauly D!
The Jersey Shore alum is now the proud father of a baby girl, a source confirms to E! News exclusively. The 33-year-old DJ (full name: Paul DelVecchio) is "very excited" to become a daddy and "has always wanted kids."
As for the baby's mama? She and Pauly "didn't have a previous relationship," but the new dad "is hoping to develop a relationship" with her. The baby is now several months old.
"[He] wasn't exactly planning for it to happen this way," says a source, "but God works in mysterious ways."
And Pauly is "ready to jump in and take responsibility as a father," says a source.