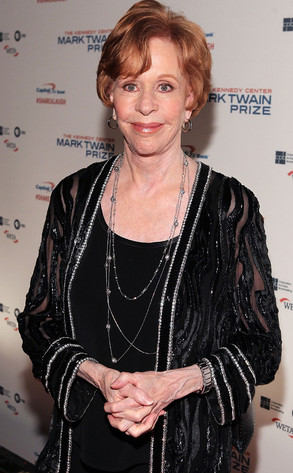 Paul Morigi/WireImage
Carol Burnett has been making people laugh for more than 50 years.
For that reason, the iconic actress was presented with the Mark Twain Prize for American Humor at the John F. Kennedy Center for the Performing Arts on Sunday night.
"This is very encouraging," the 80-year-old funnywoman joked. "It was a long time in coming, but I understand because there are so many people funnier than I am, especially here in Washington. With any luck, they'll all get voted out, and I'll still have the Mark Twain Prize."
Julie Andrews, Amy Poehler, Tina Fey and Martin Short were among the celebrities present at the event to share their kind words about the honoree.