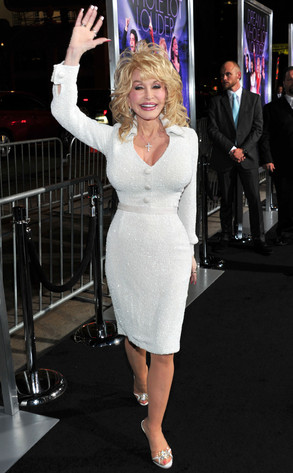 Alberto E. Rodriguez/Getty Images
Perhaps this experience can inspire new material for Dolly Parton's next rap song.
The 67-year-old country music icon was involved in a car accident while in Nashville earlier today, but luckily Parton (along with the other people involved) didn't suffer any serious injuries.
According to local reports, Parton was the front seat passenger in a Nissan Xterra when a Mitsubishi Diamante at the intersection of Vaulx Lane and Kirkwood Avenue struck the SUV in which she was riding. The police report states that the two vehicles collided at 11:41 a.m. this morning because the driver of the Mitsubishi failed to yield.