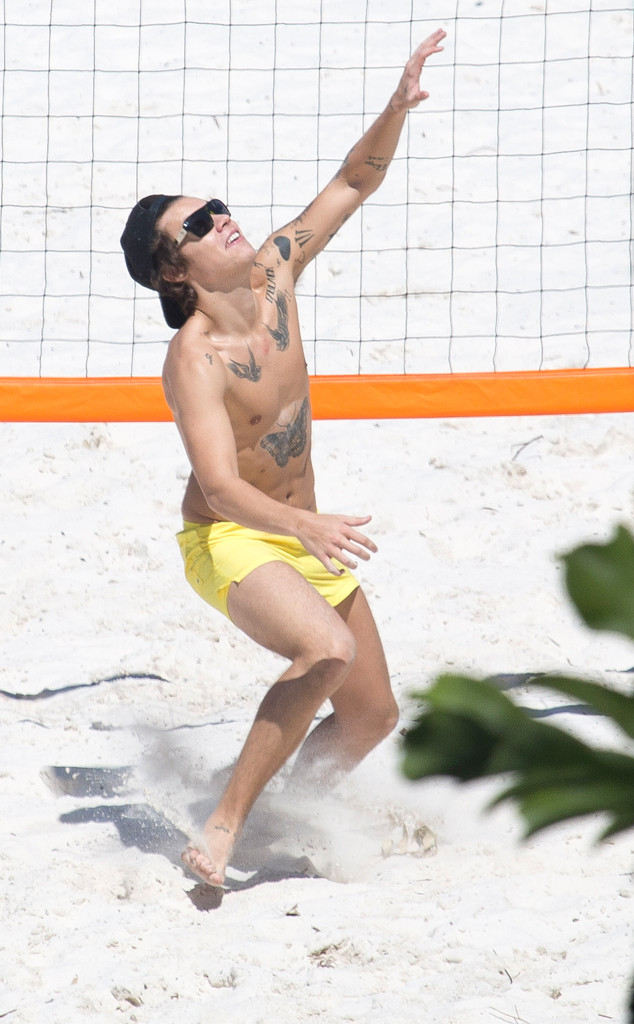 Splash News
Those One Direction boys sure like to tease!
On Monday, Oct, 21, the guys released a 16-second snippet of their new song "Story of My Life," a track from their upcoming third studio album, Midnight Memories. We won't get to hear the full track until this Friday. But fortunately, this week hasn't been all work and no play for the guys—Harry Styles and Liam Payne even hit the beach!
Harry, his four nipples and innumerable tattoos, partook in a rousing game of beach volleyball on Australia's Gold Coast. Liam, on the other hand, grabbed a surfboard and looked intent on hitting the waves.