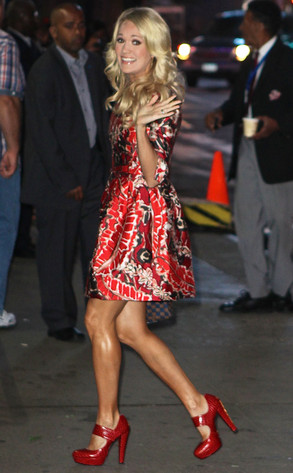 247PapsTV / Splash News
Carrie Underwood is known for heating up the music charts, and apparently, the same now holds true for the kitchen.
But not necessarily in a good way.
"I set off the fire alarm in my apartment trying to make dinner," the singer tweeted on Saturday. "Oops! Sorry neighbors... #TopChef #Kitchen#Nightmares."
It's OK, Carrie. We've all been there.
Just ask Ozzy Osbourne, whose own kitchen incident back in August was actually a bit more dramatic.