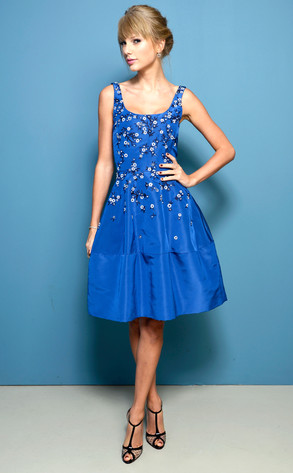 Larry Busacca/Getty Images
At last! New music from Taylor Swift!

The country star has been hard at work on her fifth studio album, and she gave fans an idea of what to expect when she dropped "Sweeter Than Fiction" at midnight on Monday, Oct. 21. The song plays during the closing credits of One Chance, a film about Britain's Got Talent winner Paul Potts, and was co-written by fun. guitarist Jack Antonoff.
Swift raved about the upcoming movie during the Toronto International Film Festival in September. "The story just blew me away," the 23-year-old told E! News. "I didn't know the story of Paul Potts. He's working a cellphone store and then ended up winning Britain's Got Talent."
"You have to see it," the singer-songwriter raved. "It makes you feel so many different things."