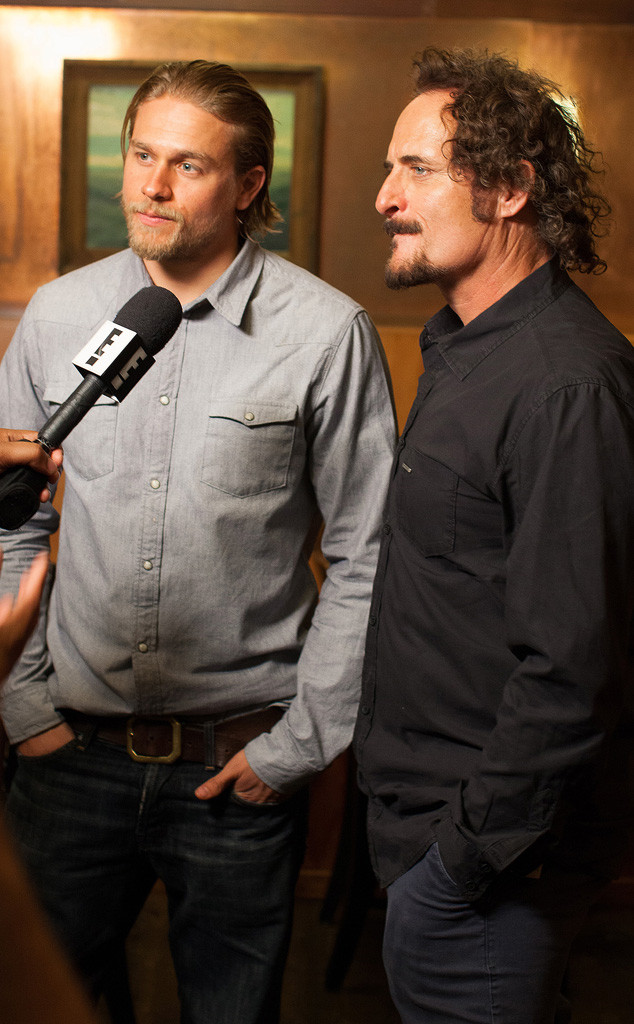 Courtesy of Jeff Wallace
Charlie Hunnam attended his first public event, one week to the day after the bombshell news broke that he would no longer appear in the film adaptation of Fifty Shades of Grey.
The hunky Sons of Anarchy star appeared at the "Hogs for Heart," a One Heart Source Fundraiser, on Saturday, Oct. 19 with his cast members in Los Angeles. Kim Coates, also known as Tig on the hit FX series, served as the host for the evening and has a direct relationship with the organization. His daughter, Kyla Coates, is the Education Programs Manager at the non-profit.