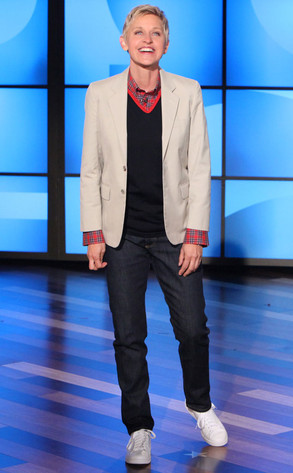 Michael Rozman/Warner Bros.
Talk about paying it forward.
A New Hampshire waitress got a big surprise when Ellen DeGeneres popped up with a check after the talk show host learned of a good deed she had done.
After the government shutdown hit, Sarah Hoidahl wanted to do something nice for two National Guard members who sat in her section for lunch at Ruby Tuesday recently, when she overheard the women mention they weren't getting paid because of the furlough.