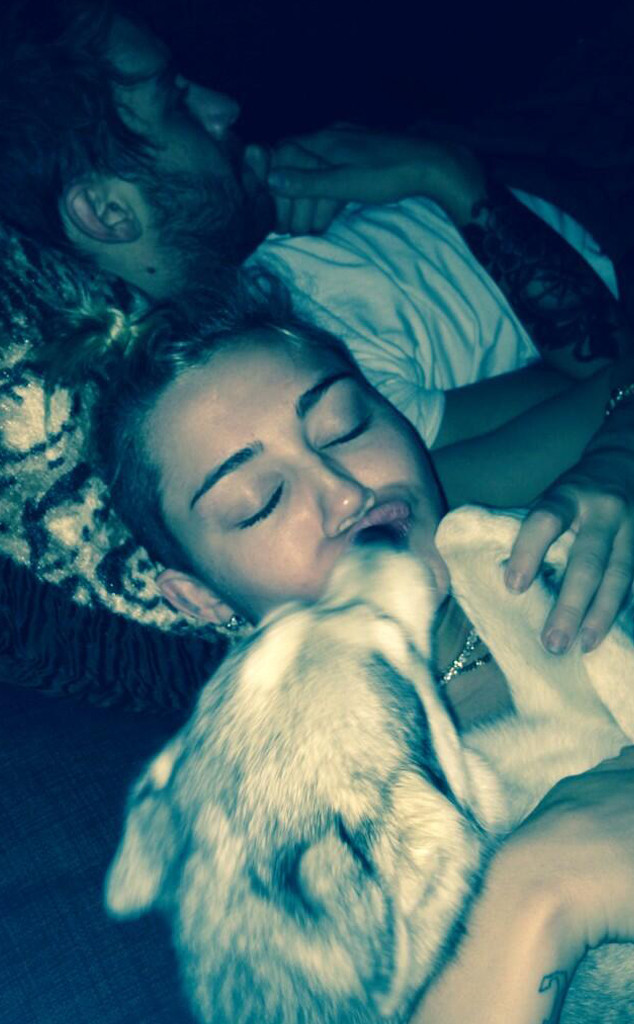 Twitter
Looks like Miley Cyrus is in her happy place.
In fact, she confirmed that she is, tweeting a pic with her dog and a friend, with the caption "Best Day Ever" and several emoji rainbows.
The green-tinted pic shows the 20-year-old pop star with her hair up in a little bun, lying down on a leopard pillow and giving her furry friend a big kiss on the mouth. It's unclear if she is in bed or on the couch, but she looks perfectly content smooching her pup.