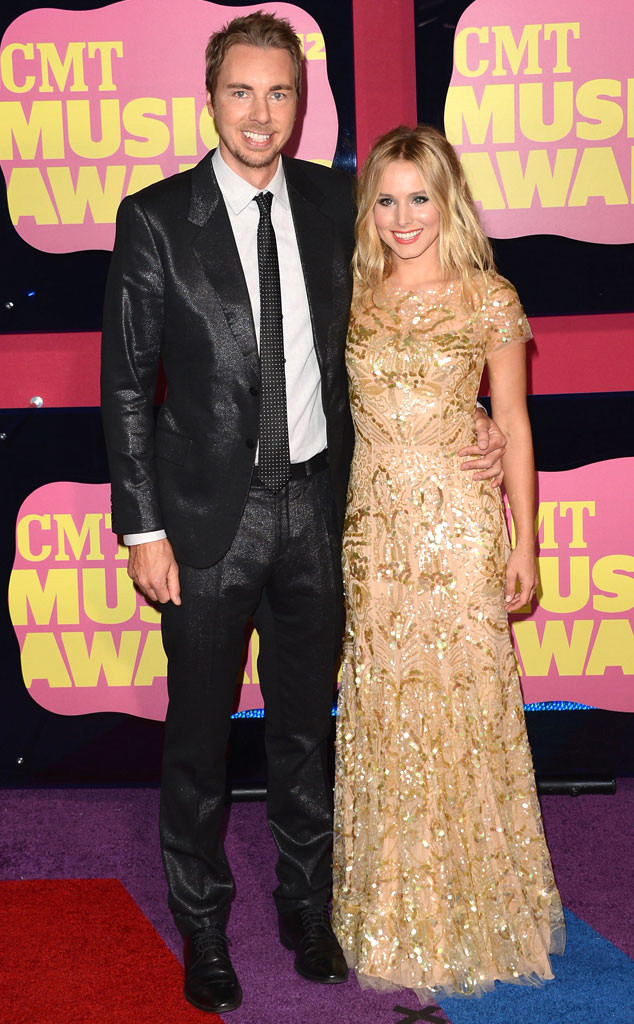 Jason Merritt/Getty Images
Kristen Bell wasn't too lazy to marry Dax Shepard after all!
The longtime couple, who finally determined to tie the knot after gay marriage again became legal in California earlier this year, ended up swapping vows in a small—and possibly spontaneous—ceremony at the Beverly Hills City Clerk's Office, Us Weekly reports.
Bell, 33, and Shepard, 38, are parents to 6-month-old daughter Lincoln.
According to TMZ, which was first with the nuptial news, the couple showed up just to get their marriage license but ended up taking the plunge right then and there. (Bell also was reportedly tearing up, so perhaps an adorable sloth happened to be on hand.)