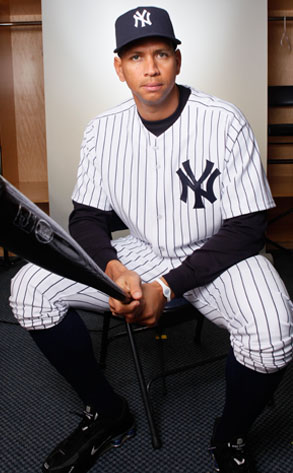 Kathy Willens/AP Photo
Alex Rodriguez is an all-star when it comes to the triple play, according to an upcoming tell-all.
But the scandal-tarnished athlete's camp has grand-slammed the allegations in House of Outrageous Fortune: Fifteen Central Park West, The World's Most Powerful Address that A-Rod had numerous sexual encounters involving two prostitutes at a time.
"The allegations concerning prostitutes are 100 percent false, and therefore the the author of the book cannot possibly have a single shred of evidence to back them up," A-Rod's spokesperson Ron Berkowitz said in a statement to E! News.