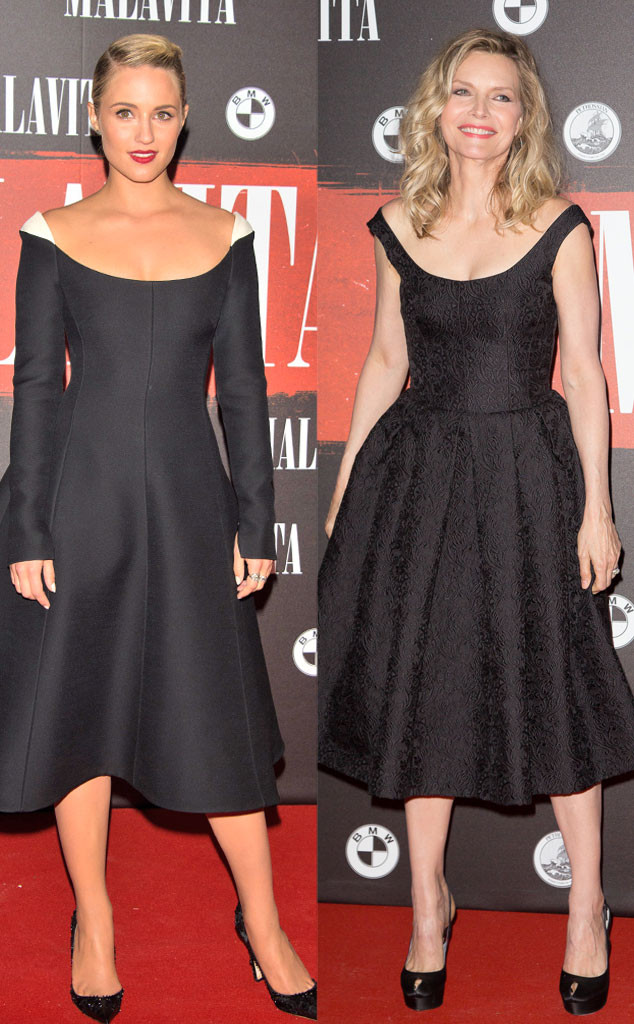 Marc Piasecki, Dominique Charriau/WireImage
For a second we thought Dianna Agron and Michelle Pfeiffer were wearing the exact same dress. Our eyes went straight to the wide necklines and we barely noticed the rest.
There's something very "old Hollywood" about the shape these tops create—like Marilyn Monroe might have worn something very similar in her day. Luckily these 2013 versions have defining details since both blondes are standing on the same red carpet for their co-starring creation, The Family.