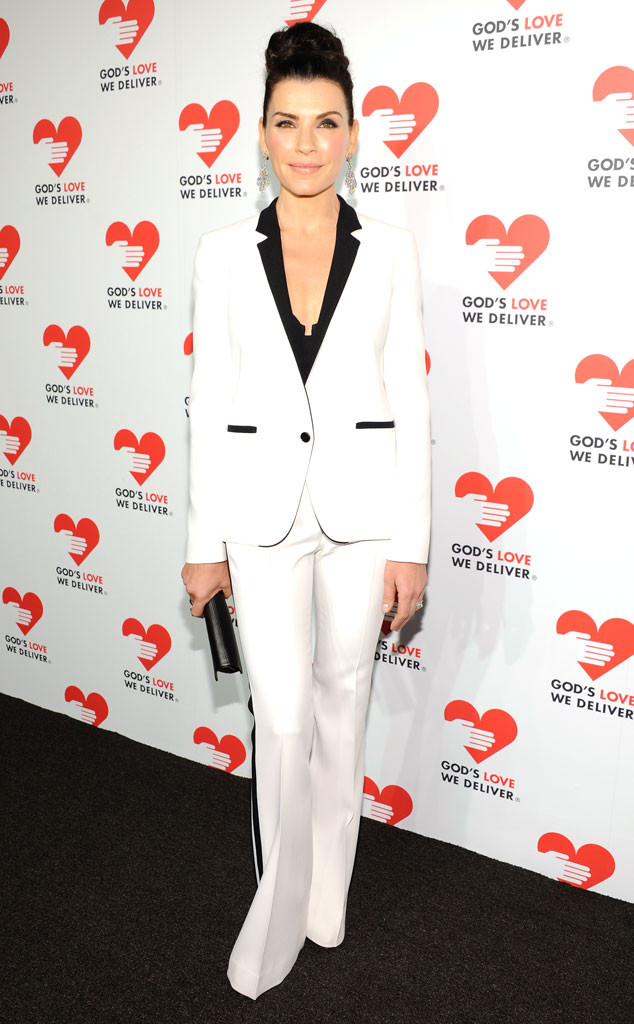 Dimitrios Kambouris/Getty Images for Michael Kors
Julianna Margulies would make an excellent fifth wheel to the guys of Las Vegas in this look. Or better yet, if the CBS star just had a top hat and cane she could could take the Vegas show girls by storm!
We can't understand why TV's favorite lawyer would step out in something so dated, or better yet, why Michael Kors would design it. Though something tells us the Project Runway king has spent some time taking notes in the City of Sin.