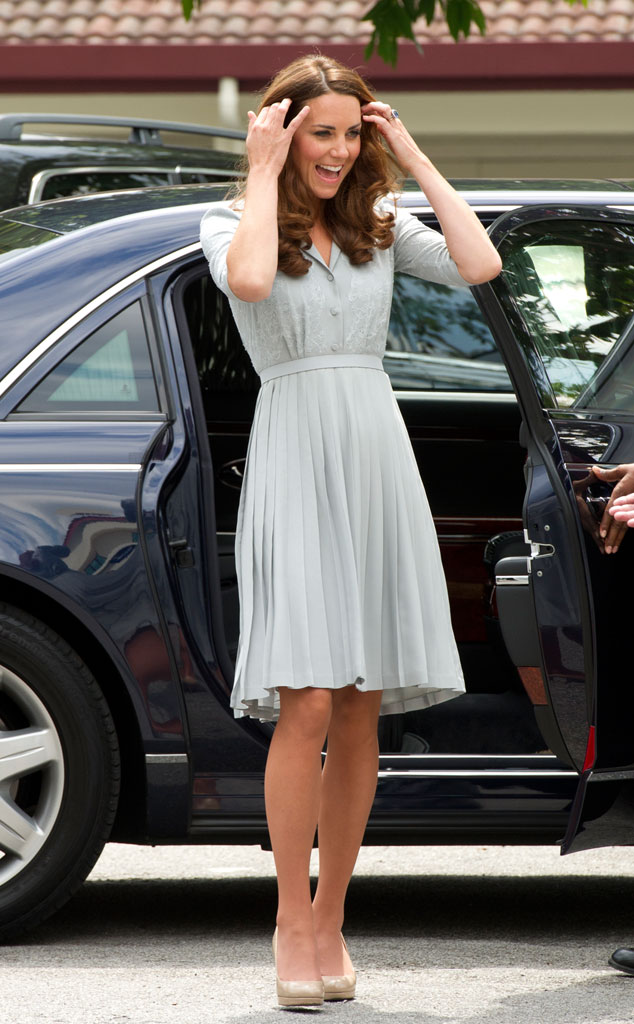 Arthur Edwards/Getty Images
Topshop and Zara aren't the only stores where Kate Middleton scores her affordable duds. According to author Mark Ellwood, the Duchess of Cambridge also likes to find bargains at Biscester designer outlet village in Oxfordshire, England.
While conducting research for his new book Bargin Fever: How to Shop in a Discounted World, Ellwood told The Daily Mail he chatted with a Reiss outlet store employee who confirmed the Prince William's wife is a regular at the store.
"She said: 'Oh, it's Kate Middleton—she's in here all the time. You look up and there'll be Kate and her same two friends going through the 60 percent off rack. You have no idea she's there and security must be outside, but she comes in all the time.'"