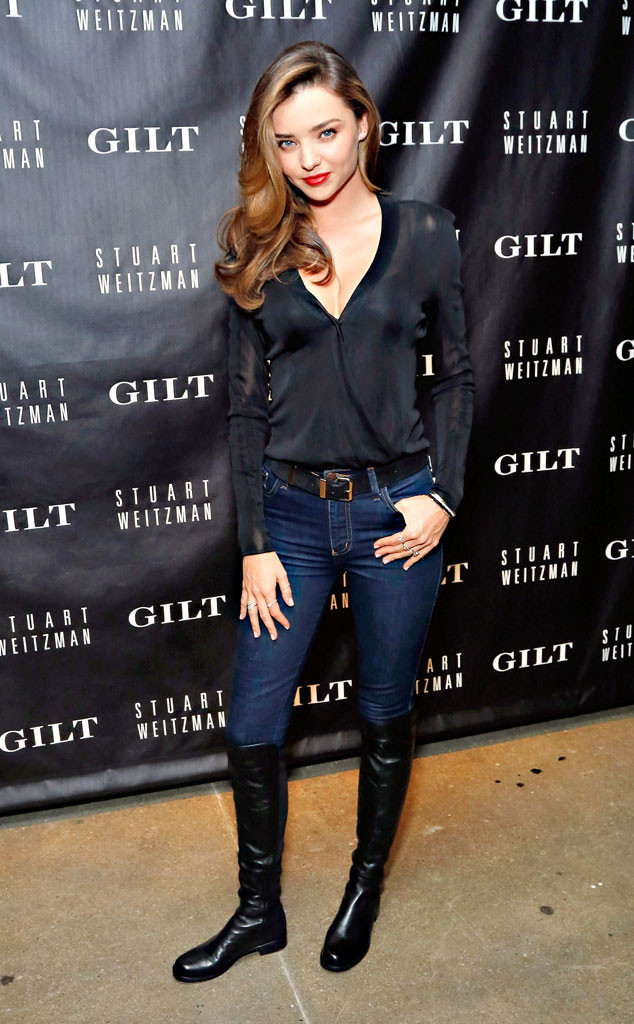 Cindy Ord/Getty Images for GILT
Well this encouraging!
We usually see stars like Miranda Kerr in crazy cocktail dresses, micro minis or over-the-top gowns, but here, she's in a look we can assemble from the contents of our closet, and she still looks smokin' hot! Yes, she is an internationally famous supermodel, but if you ignore her gorgeous face and perfect body (we know it's hard), she just looks like a super fashionable girl next door!