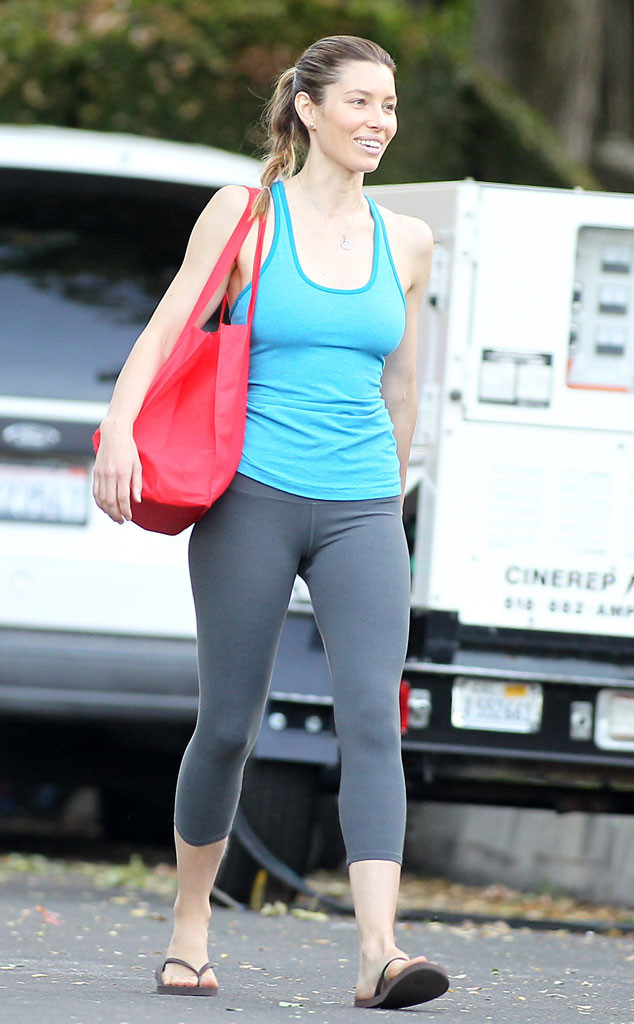 Aguilar/S.Sharma,PacificCoastNews.com
Looking good, Jessica Biel!
While making her way to the Los Angeles set of her new movie, Shiva and May, the 31-year-old actress showed off her fit figure in a pair of spandex pants and a tank top.
What's more, her face seemed to simply glow as she served up an infectious grin.
It seems as if that two-day cleanse has paid off.
Last month, Justin Timberlake's significant other shared an Instagram picture of her pressed juices, writing, "This is happening! @eatpaleta two day detox. Wish me luck."